This studio does not have to change its name because it certainly was Amazing!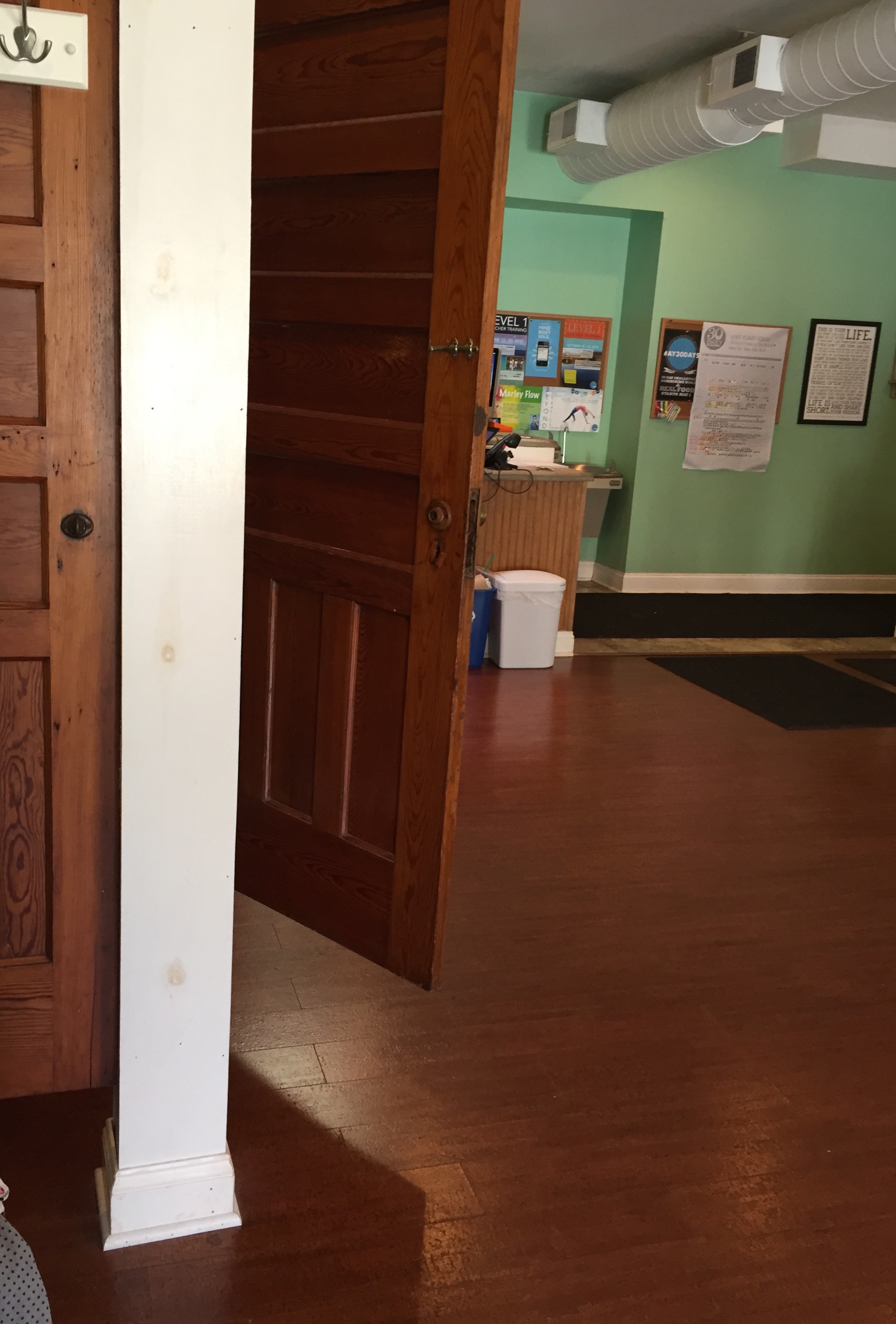 I could have stayed for days; shopping, practicing and dining without even leaving the neighborhood and Walnut Street!
The beautiful studio space was located in Shadyside in Pittsburgh, PA on a darling corner surrounded by many shops, a cute bar / restaurant and next door to a Starbucks.
When I walked to the top of the stairs I saw a sign that said "Stay close to anything that makes you glad you're alive" and I immediately knew I was going to enjoy this experience.
The studio space was bright due to the skylights and windows and was bright in color with nice floors and a warm vibe.
The teacher, Tyree, was pretty great himself; calm, cool and collected even during his teaching. There was not any music which I typically love and the class flowed so nicely without it. The absence of music allowed for added attention to the breath.
One Breath, One Movement was this class' theme and he kept us going for a full 75 minutes. His transitions were great, taking us from one pose to the next with grace and ease with a lot of added attention and instruction to lead into the next pose.
I think my favorite part was that every time we had our hands in prayer during class (in a twist to one side or standing at the top of our mat) he would quietly just say "Namaste." This caught me off guard but made me smile every time!
I highly recommend this amazing experience at Amazing Yoga in Pittsburgh, an easy 2 hour drive away.
Amazing Yoga
730 Copeland St. Pittsburgh, PA 15232 (Shadyside location)
412.681.1092
The Wandering Yogi also happens to be the Studio Manager at Inner Bliss, Michelle Hunt. She is a smiley soul who is deeply committed to her yoga practice. Read Michelle's bio →
Questions for Michelle? Feel free to reach out to her at ibyyogamichelle@att.net.